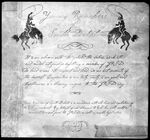 Young Ranchers of South Dakota

It's our solemn oath to uphold the virtues, work ethic
and model citizenship befitting a member of YRSD.
The land is ours to respect and tend; we are but servants of
the harvest. Cooperation is our duty, unity is our goal and
togetherness is a blessing unique to the YRSD way.

Young Ranchers of South Dakota is in accordance with all laws and regulations of
the U.S. government. Any betrayal of said adherence to U.S. law will result in
immediate dismissal from the YRSD, as well as possible legal action.
See also other files in the series - YRSD519596, YRSD519595, and a secure file YRSD519594.
Ad blocker interference detected!
Wikia is a free-to-use site that makes money from advertising. We have a modified experience for viewers using ad blockers

Wikia is not accessible if you've made further modifications. Remove the custom ad blocker rule(s) and the page will load as expected.