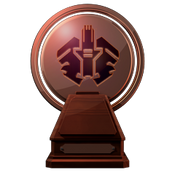 Specter Recon is a Bronze trophy obtained by collecting 50 pieces of Grey Tech in the Cooperative Campaign of Resistance 2.
Players don't have to get all 50 pieces of Gray Tech by themselves, if a player picks up the Gray Tech all members of the team get the same amount as she/he has.
Ad blocker interference detected!
Wikia is a free-to-use site that makes money from advertising. We have a modified experience for viewers using ad blockers

Wikia is not accessible if you've made further modifications. Remove the custom ad blocker rule(s) and the page will load as expected.