SRPA file LDP203933JD shows a blueprint of a "Gun Tower Exterior Detail Assembly".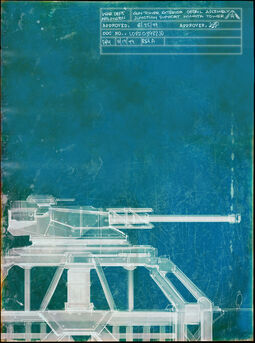 WAR DEPT.    GUN TOWER EXTERIOR DETAIL ASSEMBLY
ARLINGTON    JUNCTION SUPPORT WICHITA TOWER

APPROVED: 8/25/49 APPROVER:(sig "KYP")

DOC NO.: LDP203933JD
ARY 8/19/49 REV. A
Ad blocker interference detected!
Wikia is a free-to-use site that makes money from advertising. We have a modified experience for viewers using ad blockers

Wikia is not accessible if you've made further modifications. Remove the custom ad blocker rule(s) and the page will load as expected.