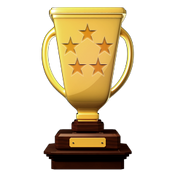 Killing Machine is a Gold trophy in Resistance 2 that is awarded for getting 10,000 kills in Online Ranked Multiplayer. This is considered by far the most time consuming trophy in the game, requiring upwards of 100 hours to complete.
Ad blocker interference detected!
Wikia is a free-to-use site that makes money from advertising. We have a modified experience for viewers using ad blockers

Wikia is not accessible if you've made further modifications. Remove the custom ad blocker rule(s) and the page will load as expected.