Indications: For use in preventing transmission of, or treating the effects of the
Chimeran virus.
Instructions: Draw 0.5 millimeters of vaccine into syringe. Find a vein in the pocket of
the left elbow. Swab area with alcohol to disinfect. Pull skin taut and insert needle at
45-degree angle. Once treated, patients may feel weak and light-headed for several
minutes as the Hale immunogens attack Chimeran cells.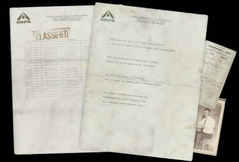 Ad blocker interference detected!
Wikia is a free-to-use site that makes money from advertising. We have a modified experience for viewers using ad blockers

Wikia is not accessible if you've made further modifications. Remove the custom ad blocker rule(s) and the page will load as expected.